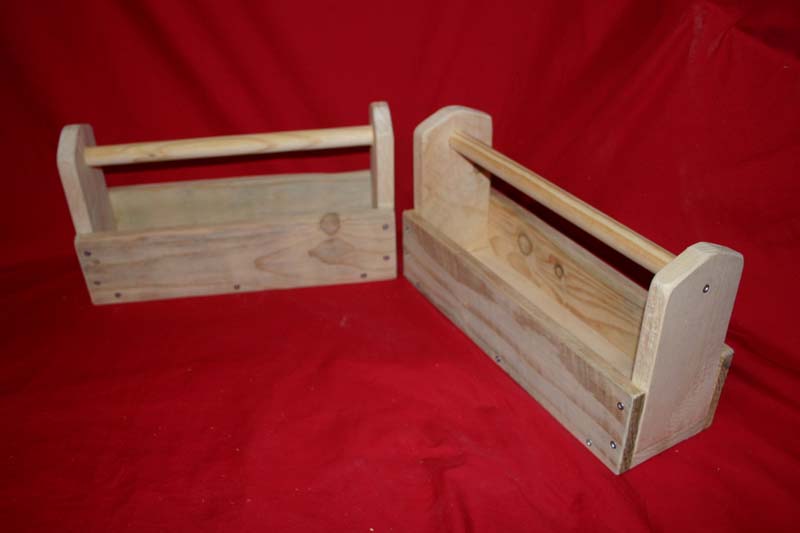 Rustic storage / tool trugs, small
Prices - please see Price List A
General stock reference (Stock A5B6)
External dimensions approx
~390mm long
~130mm wide
~210mm high
Thickness of timber varies, generally 15mm-20mm
These trugs have a variety of uses. They can be used for carrying garden tools such as a trowel and hand fork. Alternatively, they can be used to hold a range of small items such as craft supplies. They can be used to store bits and bobs in cupboards or on shelves. They can be left as is, varnished or painted. If lined with some plastic or tin foil these troughs are also suitable for holding small herb pots on the kitchen windowsill. There are no exposed screw heads in the base so they can be placed on most surfaces.
This item is constructed from new rough cut timber which may display waney edging, large splinters, knots, splits and marking. This is previously unused, not reclaimed timber, and is of the grade used in pallet and rustic fence manufacture.
Please note that trugs are of basic rustic style and will have flaws including splinters, knots, splits, gaps, stain errors, protruding screw heads, warping, marks etc. Over time and use, and according to environment, timbers may warp and split. Timber is not treated. If intended use is outside, applications of preservative treatment will be required to prolong the lifespan of this item.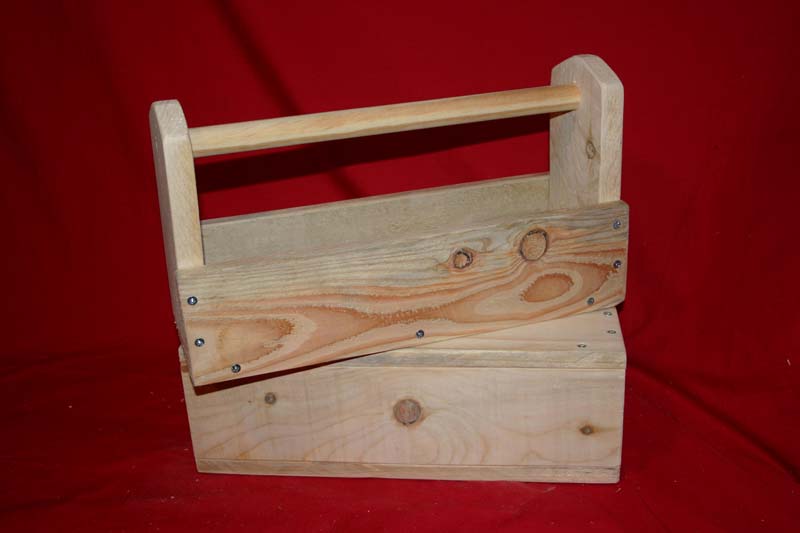 All items subject to availability. Listed prices exclude delivery and any applicable taxes and are subject to confirmation at time of order. Errors and omissions excepted.