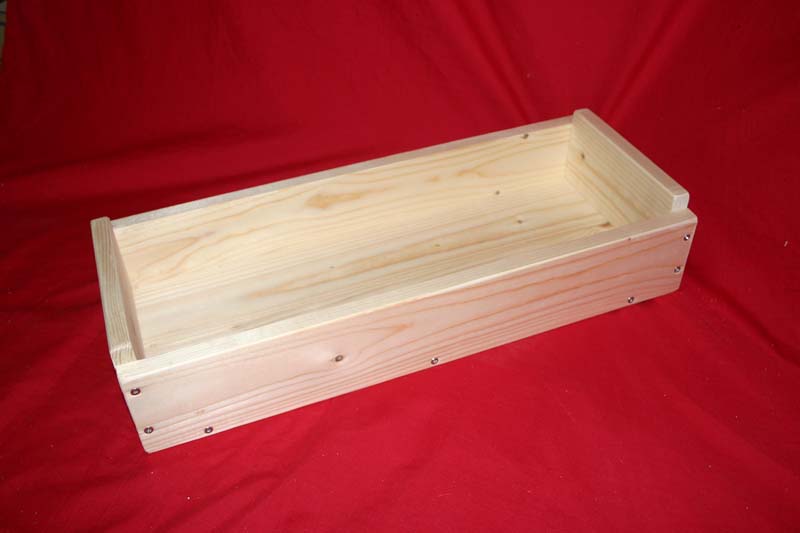 Long softwood tray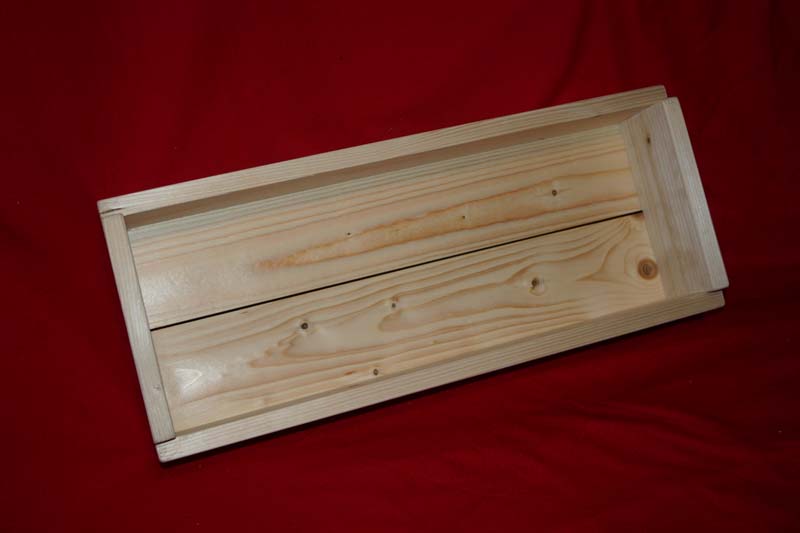 Chunky wooden shallow storage tray
Constructed from planed whitewood (softwood) and of screwed construction
Useable internal dimensions of each tray approx
~515mm long
~190mm wide
~75mm deep
Externally, tray is approx 550mmx225mmx110mm overall.
Thickness of timber varies slightly but is generally approx 18mm for the standard version.
For indoor, caravan, boat, garage, greenhouse or shed use. Ideal for storing odds and ends, tools, vegetables, art/craft supplies or other items.
This design is not suitable for use on laminate floors or other easily scratched surfaces as construction has a number of screws going up through the base into the walls of the tray. We can, however, offer modified designs to include feet, lift on or hinged lids, wood or rope handles and stacking versions. Please enquire.
This item is constructed from new planed timber which may still display splinters, knots, minor splits and marking. This is previously unused, not reclaimed timber.
Please note that crates are of basic style and may have flaws including small splinters, knots, minor splits, gaps, raised screw heads, marks etc. Over time and use timbers may warp or split according to environment.
This item is supplied unvarnished, ready for preparation and varnishing / painting, or can be left as is.
Books and other items are not included and are only shown to give an idea of scale.
Prices - please see Price List A
General stock reference (Stock A5B9)
All items subject to availability. Listed prices exclude delivery and any applicable taxes and are subject to confirmation at time of order. Errors and omissions excepted.